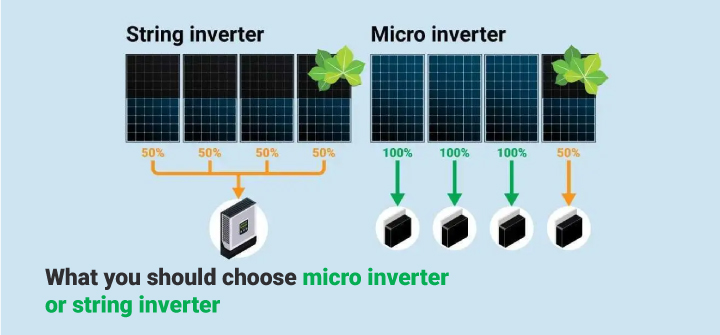 6 Tips for Choosing a Solar Installer
Commercial Solar systems offer an eco-friendly power solution to all your electricity needs. Melbourne Solar Installer services are designed to provide the best possible solar energy solutions for your home or business.
With Solar installers Geelong, you can save money on your electric bill, reduce your carbon footprint, and reduce your energy costs for years to come. Before choosing a solar installer company it is better to check them.
Here are some tips which will help you in choosing the best company for solar system installation
Check Certifications
It is important to choose a solar installer that is qualified to install solar panels on your home. When considering a solar installer, you should first take a look at their certifications. The installer should have a licensed electrician on staff and a contractor's license. The installer should also have a Solar Grid PV qualification by CEC for example Solar company victoria, which means they are certified, professionals. This certification means that the installer has been trained and has experience in solar system installation and construction.
Choose Local
Taking services of a local company for example solar installers Geelong for solar system installation gives you the benefit of having service nearby for emergency repairs. For a local solar system company, their clients are their neighbours, which makes them give better prices and services.
Along with service a local Solar Company Victoria also has the knowledge of local building codes and electrical codes and will work keeping the local regulations in mind. Having a local solar system installer makes it easy to get a solar system since they have a strong relationship with the local permitting offices and inspectors.
Choose Top Customer Care
Customer care is important for after-sales service. A solar installer is responsible for the installation of solar panels on rooftops. Inquire about the company's customer care policies. For example, inquire about what the company offers like 24/7 phone support, email, and chat support. Also, get to know if they also offer online tutorials for DIY installation.
Finding reviews from other people locally who have experienced and had a solar system installed by a company in the past can help you find a good company with good customer care as well as avoid horrible mistakes. Find a company that has the best reviews from past customers. Reviews can give an idea of what kind of customer support, services and responsiveness a solar system company provide.
Choose Quality Solar Panels & Installation Techniques
There are three sorts of solar panels within the solar system industry right now: amorphous, monocrystalline and polycrystalline. Amorphous solar system panels are made by setting a very thin sheet of silicone on a sheet of steel, these panels come cheaper but at the least efficient solar panels in the industry. Polycrystalline have become very popular, and are efficient, but take up more room than monocrystalline.
Solar panels Monocrystalline solar panels are the most popular choice for solar systems among consumers. they are the most efficient and need the smallest amount of space on a roof or the bottom.
Some points like individual or family's lifestyle, preferences, roof size, and investment capacity should be kept in mind while choosing solar system products and solar system installation companies.
Go for Best-in-the-Industry Warranty
The warranty of the solar system equipment is an important part that should be considered while choosing a solar system. While most solar systems and solar panels will work for decades without giving any problems, it is important to have a warranty from a solar system company in case something goes wrong with the solar system. Warranty policy by a solar system company must include performance guarantees, labour, and equipment. Solar Installers in Melbourne gives the best warranty for solar equipment,
Choose Among Many Financing Options
Many solar system companies encourage customers to use their solar system financing schemes since income from these financing packages is a crucial part of their business earnings.
Though it is not mandatory for customers to take these schemes it is better to bear in mind that customers have a choice when solar system financing is involved. So, it is better to know whether this is an option offered by your solar system installer.
Big solar system installer companies tend to push solar leases on customers without explaining the foremost payoffs from purchasing. Smaller, regional small solar installers companies tend to be more flexible when it involves financing a home scheme. Solar Installers Geelong give the best financing schemes.
Concluding
Using these above tips we are sure you'll be able to find the best solar system installation company and have an affordable renewable source of power right at your home with solar company victoria and the best commercial solar systems for your business.