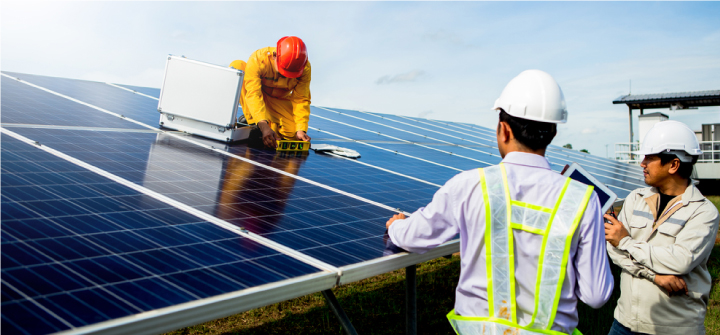 An Important Guide for Solar Installation
Over a million households have already gone solar, and many more are contemplating it. If you're considering solar, you're undoubtedly curious about what happens during a solar panel installation or even how to do it yourself. After you sign your solar contract, there are five major processes that must occur before the Solar Panels Geelong on your roof can actually power your home, and the majority of them are behind the scenes. To demonstrate what to expect from Solar installers Geelong, we've created a basic flow chart outlining the normal solar installation process.
Step-by-Step Instructions for Installing Solar Panels
While the installation itself may take less than a week, the process of negotiating a solar contract, completing the installation, connecting your solar panels to the grid, and generating electricity may take up to three months. The following is a breakdown of the steps involved in installing solar panels.
1. Arrange for an On-site Inspection Prior to Signing a Contract
Prior to signing your solar contract, the solar installer will schedule a visit to your home to assess the size, condition, angle, and quantity of shade on your roof. The Solar installers Geelong can then recommend the appropriate system size and generating capacity for your home. This is the ideal opportunity to ask all of your questions and discuss your energy goals with the solar installer.
2. Execute Your Solar Power Contract
The following step is to execute your contract. If you believe the solar installation firm is a good choice for you, you can sign the contract – whether it is a purchase agreement, a leasing agreement, or a power purchase agreement – and proceed with the procedure.
3. Schedule an Engineering Site Visit
After selecting a solar installation firm and signing the contract, you must schedule an onsite engineering consultation with your solar professional. This professional will visit your home and inspect the structural condition of your roof, as well as determine whether your roofing or electrical panel requires maintenance prior to installation.
4. Agree on Your Solar System Configuration.
Following this engineering consultation, you and your solar installation firm will explore the optimal panel types, positioning, and system size for your solar system. Once an agreement has been made, the Solar Panels Geelong will present you with a final estimate for the solar system, which will include all installation charges. If you accept this estimate, you can set an installation day and time.
5. Installation of Solar Panels
This is when your solar system is physically installed. This step is often completed in less than a week. Solar installers begin by preparing the roof of your home for the panels and attaching the wiring that connects your electrical panel to the broader power supply. Following that, the Solar installers Geelong will install the racking (a structural component that supports the panels), the solar panels, and the inverter, which transforms direct current energy to alternating current electricity (the kind that powers your home).
Are Solar Panels for Your Home a Good Investment?
Solar Panels Geelong nearly always proves to be a beneficial investment, much more so in areas with robust net metering rules and municipal solar incentives. Of course, there are some situations when rooftop solar panels are not a suitable fit, such as when there is no available space for the system, you are planning to relocate soon, or your energy expenses are already low.