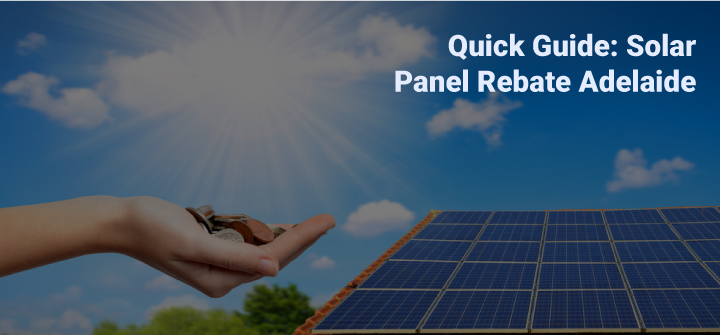 Quick Guide: Solar Panel Rebate Adelaide
With electricity prices higher than nearly anywhere else in the globe, the fact that residents of Adelaide may take advantage of various incentives and rebates is welcome news. Each programme has various eligibility criteria, so knowing what you qualify for is critical. Select the appropriate personnel on board who can aid you in gaining access to and lowering the cost of solar power..
So, what exactly are solar panels, and how do they function?
Summarizing, the solar system in Adelaide generates energy by causing an electrical current to pass from the cells to the solar inverter. The inverter turns the electricity into useable electricity that can power anything in your house, from your lights to your refrigerator.
It's not uncommon for solar panel systems to incorporate a solar battery, which may store additional solar power for use at a later date. A solar battery isn't required for all solar panels. Batteries are not typically used in solar panel systems, however this is changing.
However, you don't need to know anything about solar to reap the benefits of this technology. Solar panels are self-sustaining once they've been installed by a professional solar firm. If you want to learn more about how solar panels function, we've got you covered with this in-depth study.
How to Apply for the Refund in Adelaide for Solar Power
A solar PV system must be built or planned to be installed in order to qualify for the solar panel rebate adelaide.
The project you undertake must be for you as an Adelaide resident, residential property owner, sporting club or community organisation to which you have a personal stake.
Make sure you understand the qualifying requirements and that bids for the solar PV system are in accordance with the criteria for the refund before any work is done. Application Form (PDF) contains complete qualifying conditions.
Ask your landlord or corporation for permission if necessary.
Council Approval for Development
Fill out the application, sign it and submit it to the appropriate authorities.
The invoices for the supply and installation of your solar power system.
A letter of authorization from your organisation (if applicable)
Certificates of conformity in the electrical field (from your solar installer)
The Clean Energy Council's Accredited Designer and Installer certification number (from your installer)
Number of Installer AIBS Supplementary Solar PV System Training Certificates (from your installer)
If you are a pensioner or have a health care card, please bring a copy of it with you.
A copy of the current Residential Tenant Agreement (for landlords installing solar on a rental property, if applicable)
Adelaide solar rebates: A Walkthrough of The Process
After you have paid for a solar PV system and had it installed, you may submit a form to receive a portion of the purchase price back from Adelaide city's rebate (unlike many of the other "rebates" provided to individuals who go solar).
For the benefit of homeowners
An incentive or solar battery rebate in Adelaide of 20 cents for every watt of nominal solar PV system power (i.e., "watt peak") installed is available if you meet the minimum 1.5kW capacity requirement (after other incentives). The maximum rebate that may be received is $1000.
For landlords who decide to go solar on a rental property, here are some tips:
Receive 50 cents for every watt of capacity added (after additional incentives) up to $1000.
Those who have a Concessions Card can go in for free.
Receive 50 cents per watt of capacity added (after any incentives) up to $1000.
Putting up solar panels to power communal spaces in multi-unit buildings:
Recoup up to $5000 in out-of-pocket expenses (or 33 percent) for each watt of installed capacity, plus additional incentives.